Colorful, interactive placemaking installed on main campus
January 14, 2020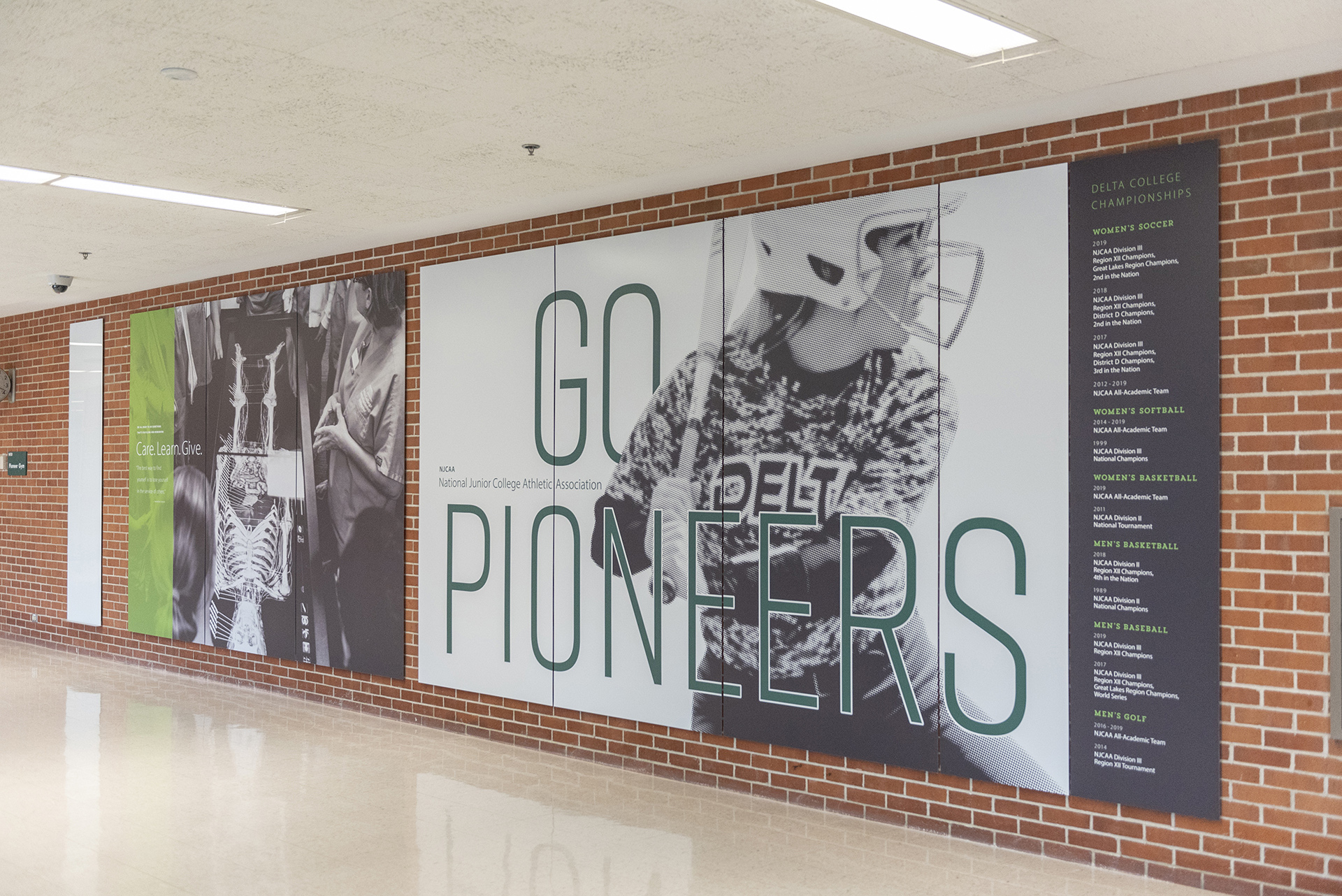 Students beginning a new semester at Delta College will notice new, interactive spaces and colorful murals in hallways throughout the main campus.
The installations are part of the college's placemaking initiative, an effort to provide spaces that are welcoming and make students and visitors feel connected to Delta.
Dr. Jean Goodnow, president of Delta College, said the placemaking is the result of a two-year study.
"National studies and our own research showed us that students who have a sense of belonging at their college demonstrate more intention and motivation to persist past their first year," Goodnow said. "It's in their best interest to do all we can to make Delta a place where they feel they belong – from their first visit right on through to graduation."
Research that included surveys, focus groups and site visits was facilitated by a group of faculty, staff and community members. Members of the group met with more than 500 students.
The placemaking includes digital signage, ambient learning murals and exterior entry graphics. Career pathways and programs, such as art, history, health, trades and business, are highlighted throughout the building in designated colors.

Written by Leah Twilley, Communications Specialist.