Delta is Making Efforts to Help Planet Earth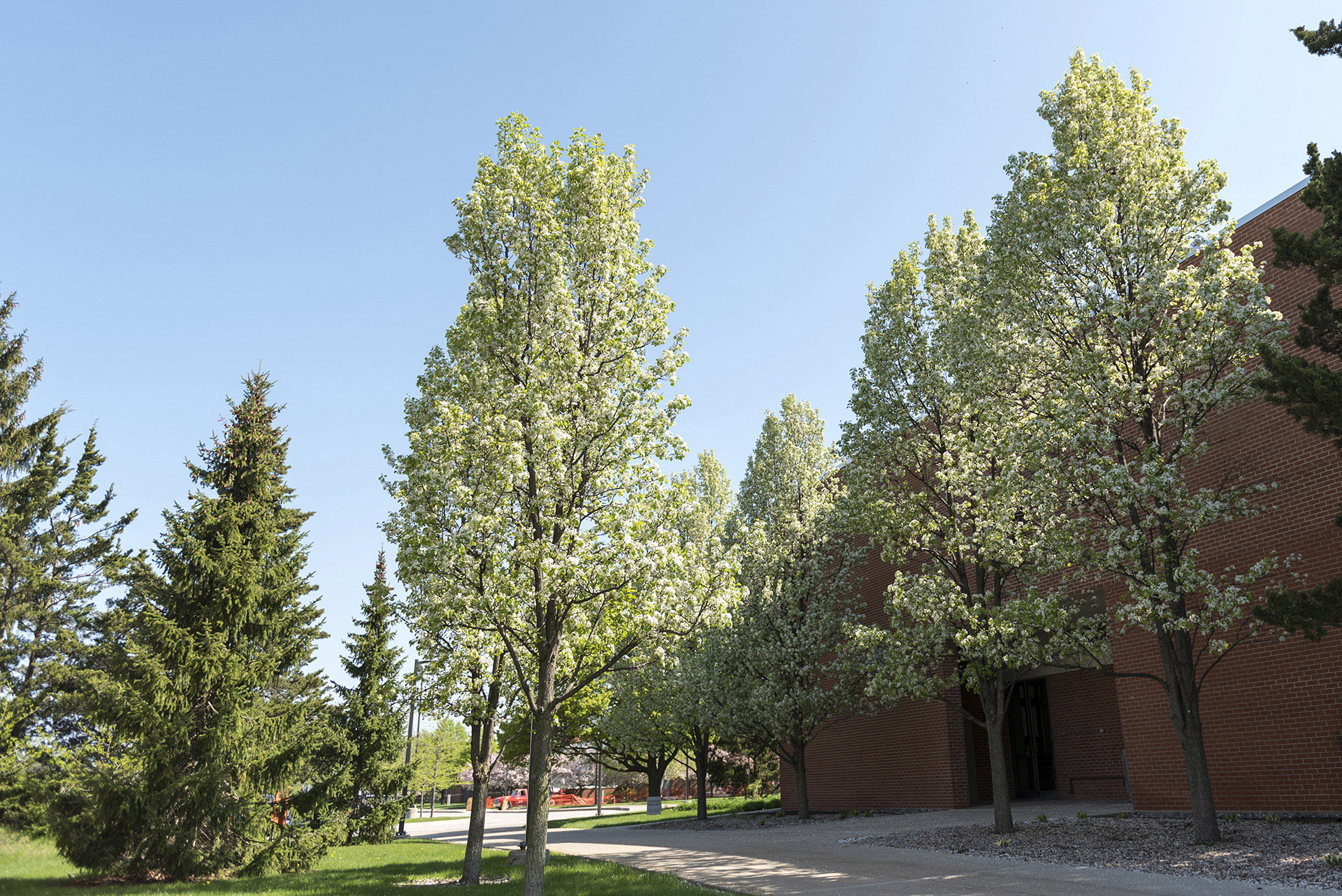 August 21, 2018
Delta College has a desire to play its part in protecting the environment by reducing waste, helping wildlife thrive, and becoming increasingly sustainable. Each year, Delta has made improvements to its campus to become more sustainable and environmentally friendly.
"We have energy saving lighting throughout the college, installed vestibules to keep heat from escaping, our carpet is carpet tiles. So, when we get a wearpath in the carpet we send the worn tile pieces to a company we work with, who then grinds them all up, and we have new recycled carpet," says Linda Petee, the Sustainability and Risk Management Coordinator at Delta. "Also, The Living Wall we have is a natural ventilation system of plants in the F-wing."
Plus, Delta has added LED lighting in different areas, additions to our storm water management system and many more green initiatives. With recent building upgrades, Delta has reduced electric consumption by 18 percent, gas by 11 percent and both water and heating by 38 percent in the last five years. Delta is not finished there though, we're always looking for new ways to become more sustainable.
"One recent addition we are now offering is a choice of paper or plastic straws in food service. There is a big push nationally to eliminate plastic straws and paper straws are more biodegradable," says Petee. "Last year we started the power of a single action campaign, which is geared toward encouraging individuals to look for ways to reduce energy on campus."
Sorting the Way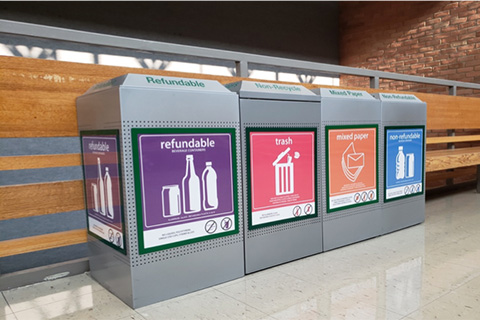 Another big sustainability project Delta is currently working on is the removal
of trash cans from the classrooms, in an effort to increase recycling and decrease material sent to the landfill. The trash cans will be replaced with landfill trash, stainless steel containers installed at recycling pod collections around campus.
"If we put materials in the landfill compactor it costs seven-hundred dollars a load. If we send it to recycling it doesn't cost us anything and we get back rebates for certain products," says Petee.
Delta ran a trial of this new system in the S-wing this past summer, and because of its success, it will be rolled out campus wide this fall. Delta has already received 15 new containers and has 15 more coming in at the end of September. Delta's average percent of waste to recycling over the past five years was 59 percent. Last year it was increased to 62 percent.
"I would love to see it at seventy-five percent being sent to recycling," says Petee. "It's good for the environment and the economy. If you send material to the landfill it creates one job, but if you send material to a recycling center, seven jobs are created."
What's next?
The Earth has given us so much and Delta is finding ways to give back. When it comes to looking to the future Delta has recently applied to become to be a pollinator campus, meaning that Delta would have to locate places around campus where bees, moths, butterflies, and other insects can come to germinate. In these identified locations "pollinator zones" will be set up including particular plantings and informative signage. If Delta is approved it will be the first campus in Michigan to be a pollinator campus, becoming a role model for other colleges and universities to follow.
Find Out More
For more about these projects and ways you can get involved in sustainability at Delta contact Linda Petee at lindapetee@delta.edu or 989-686-9209.