Take the First Step Toward a Degree in Chemical Process Technology
August 6, 2018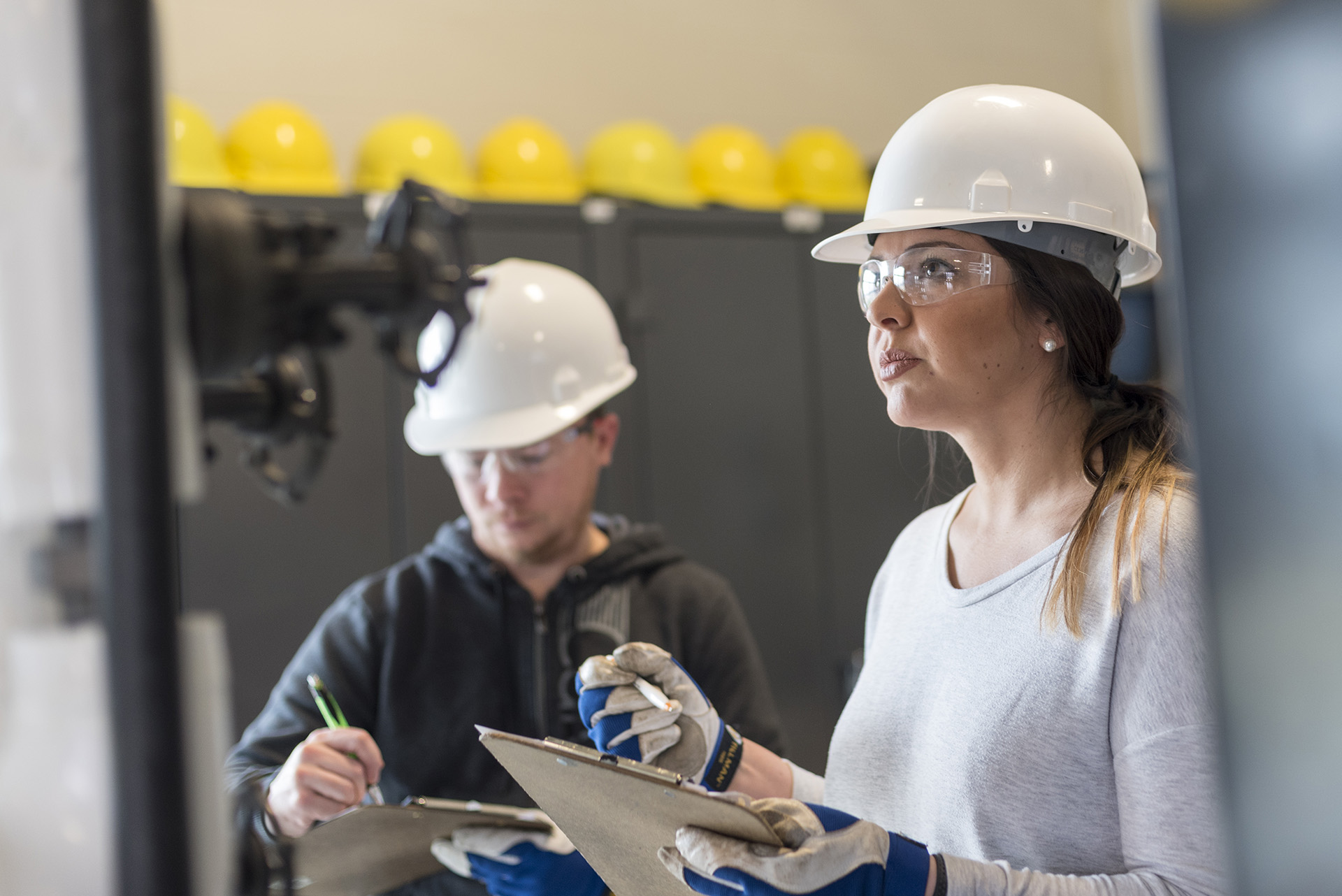 Pursuing a degree in Chemical Process Technology can lead you to work in fields such as, chemical manufacturing, oil refining, food production, power generation, and wastewater treatment. The Chemical Process Technology program at Delta College will we give you the skills, knowledge and experience you will need to obtain the career you desire in Chemical Processing.
"Graduates from the program have an excellent prospect of getting hired by local process industry leaders," says Dr. Eric Lee, Assistant Professor and Coordinator of the Chemical Process Technology Program at Delta. "The graduates of the program have the skills required for continuous learning, and this will be useful for future job expansion and career advancement."
The job growth for this field is expected to rise over the next ten years, and it is also ranked in the top 30 high-demand, high-wage careers through 2020 according to Great Lakes Bay MI Works. Delta offers both certificate and associate's programs. If you plan on enrolling in the Chemical Process program.
"I chose this program specifically because it's recognized by this area's industry leaders in the chemical manufacturing industry as the premiere training program," says Robert Logan, a graduate of Delta's Chemical Process Technology associate's program.
Delta College's program will offer you to the opportunity to get a hands-on learning experience working in the top of the line process plant at Delta. The plant is located right here on Delta's main campus, and it is very similar to what you will find out on the job, helping Delta's program to stand out from the rest.
"Students now are trained on the operation of state-of-the-art equipment and computer control systems similar to what industry leaders use," Dr. Lee states. "Employers such as, Dow Chemical and Hemlock Semiconductor, sit on the Program Advisory Committee and give guidance to the program curriculum to ensure that the training provided meets their needs for operators."
Excellent Faculty & Learning Experience
At Delta you will get smaller class sizes and receive teaching from professors who have the resources to help you succeed and will guide you in realizing your true potential. "I've had the pleasure of having classes with adjunct to Ph.D. level professors that have actually worked in the field. Delta is like my second home." Logan says.
Delta's two-year degree program produces strong, safe workplace habits, and a well-grounded understanding of industry principles. The first year of the program is focused on helping you develop skills in the classroom and the second year is geared more around applying the knowledge learned in the classroom in Delta's top-quality chemical processing lab.
The two-year degree is very beneficial if you are looking to transfer to earn a bachelor's, for it works great as a base for progressing toward supervising and leadership roles. "I think it's an excellent transition for a high school student into a university," Robert says. "I think that Delta College can give you an advantage in several different ways. Financial advantage, location advantage, it's available programs, and the transition period."
"The program content is roughly 50/50 lecture and lab. This strikes a good balance between theory and practice," says Dr. Lee. "There are graduates of the program that continue their education with a four-year program, such as in Chemical Engineering."
Delta also offers co-op programs to help you gain real-world experience before you get your degree in Chemical Process Technology. A field that lead can lead you to a wealth of job opportunities, with Delta being the best kind of starting point.
Find Out More
Learn more about Delta's Chemical Process Technology program or contact Dr. Eric Lee, Chemical Process Technology Program Coordinator, at ericlee@delta.edu or 989-686-9258 with questions.