Delta College Becomes a Pollinator Campus
September 10, 2018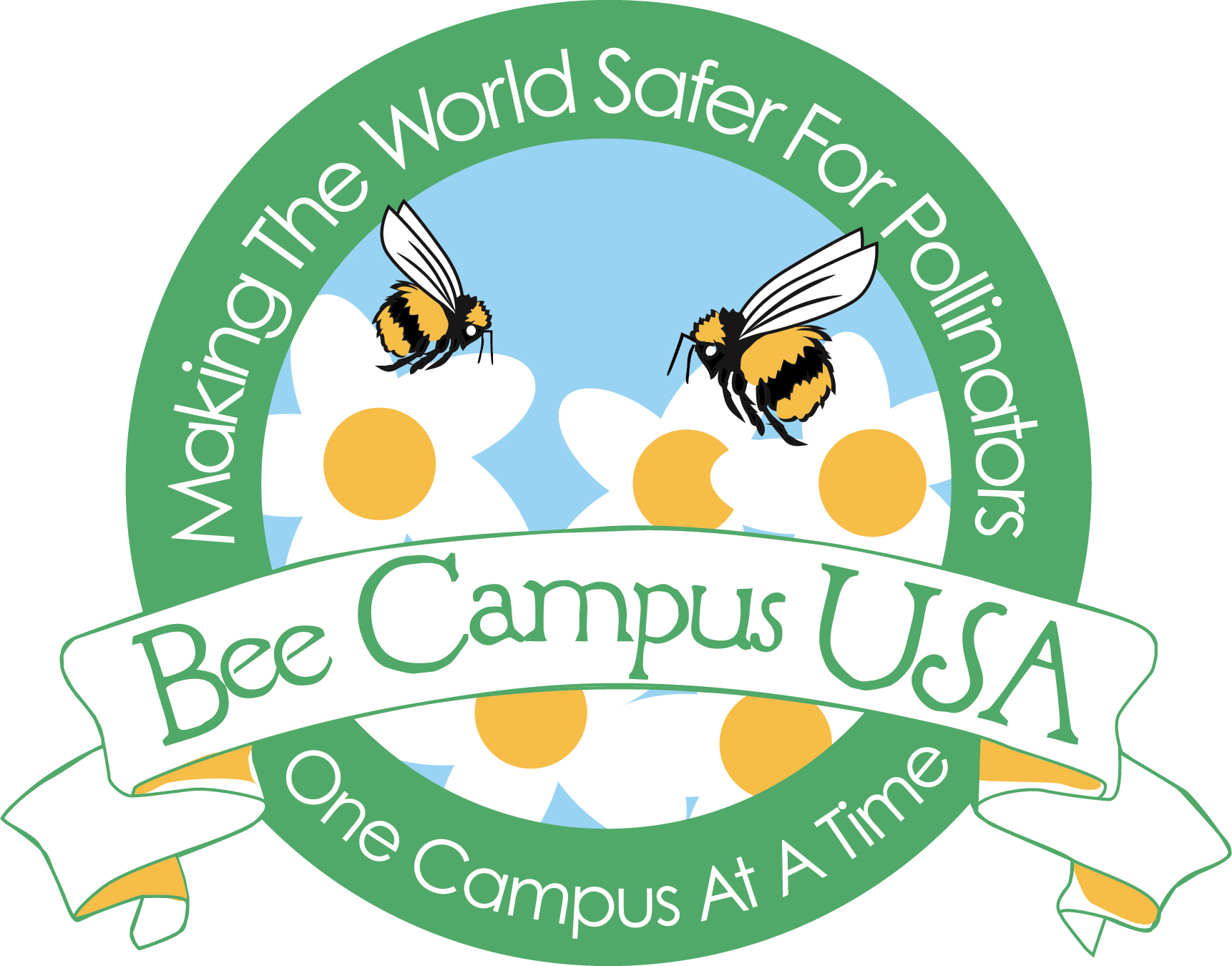 It is exciting times right now in Delta College's sustainability program as we were just certified by BeeCampus USA to become a Pollinator Campus, the first in Michigan to do so. This means that Delta will identify spaces around campus where bees and other pollinators can germinate with the goal of improving the environment and bettering the community.

"Becoming a Bee Campus is awesome," says Linda Petee, Delta's retired Sustainability and Risk Management Coordinator. "In the spring of 2017, we started looking into how we could manage our insecticides and pesticides in a more pollinator friendly way."
In order to become a Pollinator Campus Delta had to take seven steps to show that we could tackle this task and make a difference. Those steps included establishing a committee, developing a plan, sponsoring student service-learning projects and installing signage around campus.
"Delta, being in the middle of a corn field, has the perfect setting to do something like this," says Petee. "We hope to do some studies and surveys and go back to a more natural kind of environment."
The Value of Pollination
Creating a campus with areas for different insects like bees, ants, butterflies and moths to pollinate has benefits that often seem to go unnoticed. The amount of green spaces is decreasing as urban sprawl increases. This decrease in green space reduces the areas for insects to pollinate leading them to become endangered or even extinct.
"One in every three bites of food that we take are the result of pollinators," says Petee. "As we take away green space we are threating species and creating our own demise. We are trying to clear that threat."
When bugs go out and pollinate various different plants they create food products such as honey, sugar and cereal. Delta College hopes to promote the importance of pollination and protecting green spaces through public events and outreach for the community to enhance pollinator habitats.
Delta's Impact
By creating pollinator zones around campus as part of this initiative, Delta will open up exciting and unique opportunities for students. They will be able to study and explore these new areas of Delta and increase their knowledge in environmental sciences.

"Studies and surveys can be done by biology students. For example, tracking the status plants in terms of health and flowering, and if bees are using the nesting boxes and for how long," said Petee. "They will monitor those sorts of things as a research study and we hope to provide opportunities for the environmental club, as well."

Delta is the first college in Michigan to become a certified Bee Campus USA and it is one of many firsts for Delta. In the past Delta was the first community college in the U.S. to become a Green Cleaning College and was recently ranked the number five community college in the nation for sustainability efforts.

"It means we are setting an example," Petee says of becoming the first Bee Campus in Michigan. "It's important work and I'm happy Delta College is leading the way."
Find Out More
For more about these projects and ways you can get involved in sustainability at Delta contact Wendy Harness at wendyharness@delta.edu or 989-686-9054.
For more information about Bee Campus USA visit www.beecityusa.org.