Diesel Technician
March 31, 2017
Due to local employer demand, we are offering a new Heavy Duty Diesel Technician program. Two options -- associate degree or Fast Start training.

Study for a career as a heavy duty diesel service technician.
The employment outlook for entry-level heavy duty diesel service technicians is projected to grow 12 percent from 2014 to 2024, faster than the average for all occupations. Completing the Heavy Duty Diesel (HDD) Service Technology Associate Degree prepares you for an entry-level career as a heavy duty diesel service technician. The program includes the fundamentals of the operation and preventive maintenance of heavy duty diesel systems and hands-on training. The technical HDD classes cover a variety of diesel powered vehicles, engines and power systems.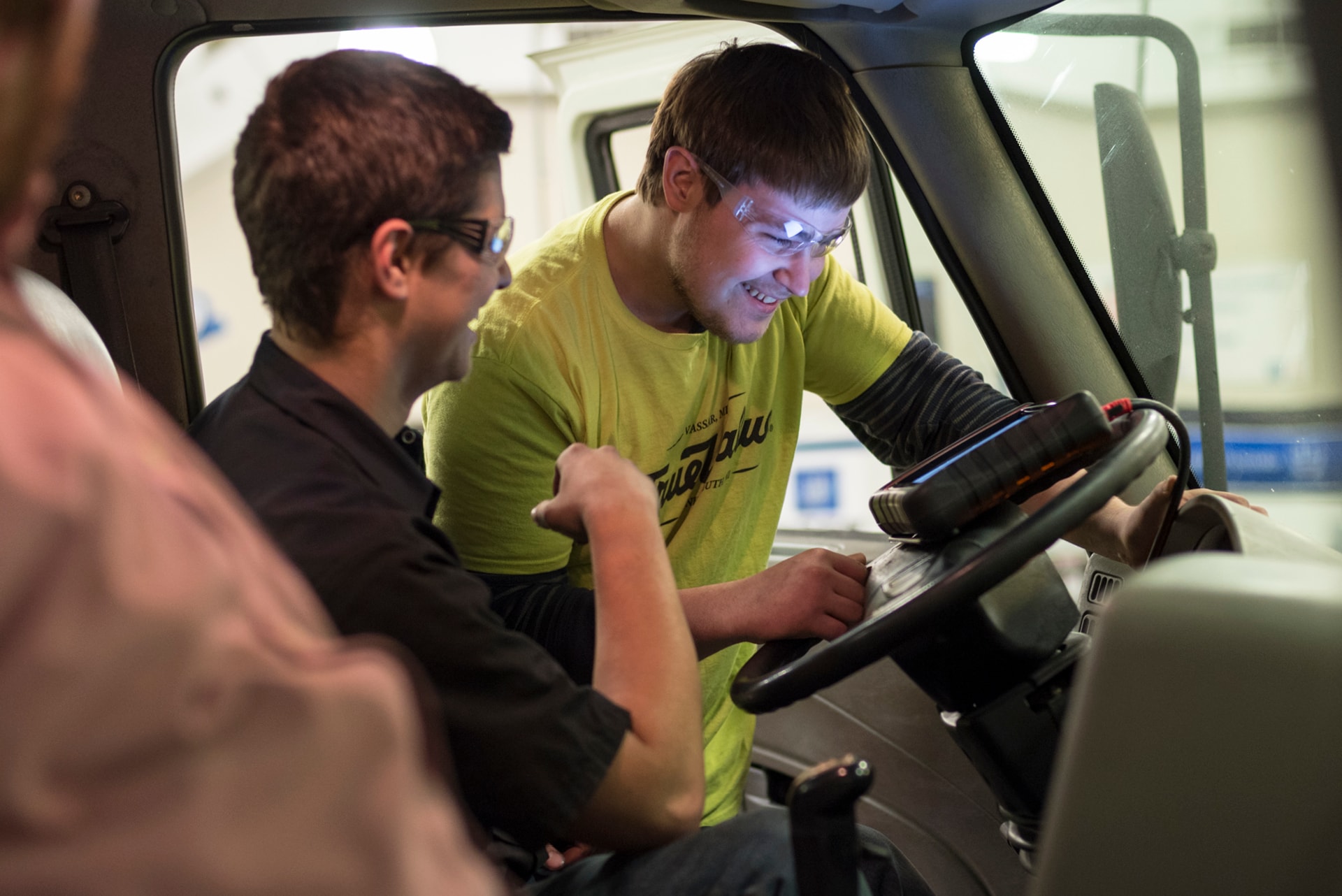 Licenses & Certifications
The Delta College HDD program includes a certification exam from the National Institute for Automotive Service Excellence (ASE). The HDD ASE exam provides an opportunity to demonstrate your knowledge of heavy duty diesel service at a master service technician level. Many employers require this ASE certification credentials when hiring HDD technicians.
As a heavy duty diesel service technician, you may be required to have a commercial driver's license to be able to test-drive large trucks and other vehicles.
Program benefits
Access to all Delta College resources in academics, financial aid, career services and student life
Cost savings
Study close to home on Delta College's main campus
Wide variety of hands-on educational settings … face-to-face and online classes
ASE Heavy Duty Diesel certification exam included in program
Dual enrollment options
Financial aid available
Area Foundation Supports Start-up
Delta College thanks the Harvey Randall Wickes Foundation of Saginaw for their donation of $725,000 to support the significant start-up costs associated with training equipment.
"Students in this region have benefited from the generosity of the Wickes Foundation for many years, and this gift for the Diesel Technician Program continues that strong tradition," said Dr. Jean Goodnow, Delta College President. "Our sincere appreciation goes to the Wickes Foundation for making this program possible in this area."
Get Started!
Find out more about the Heavy Duty Diesel Service Technology associate degree program and the Fast Start program.