Feature Stories
With your generous support, the Delta College Foundation is able to do so much. Here are some recent success stories.
Possible Dream Scholarships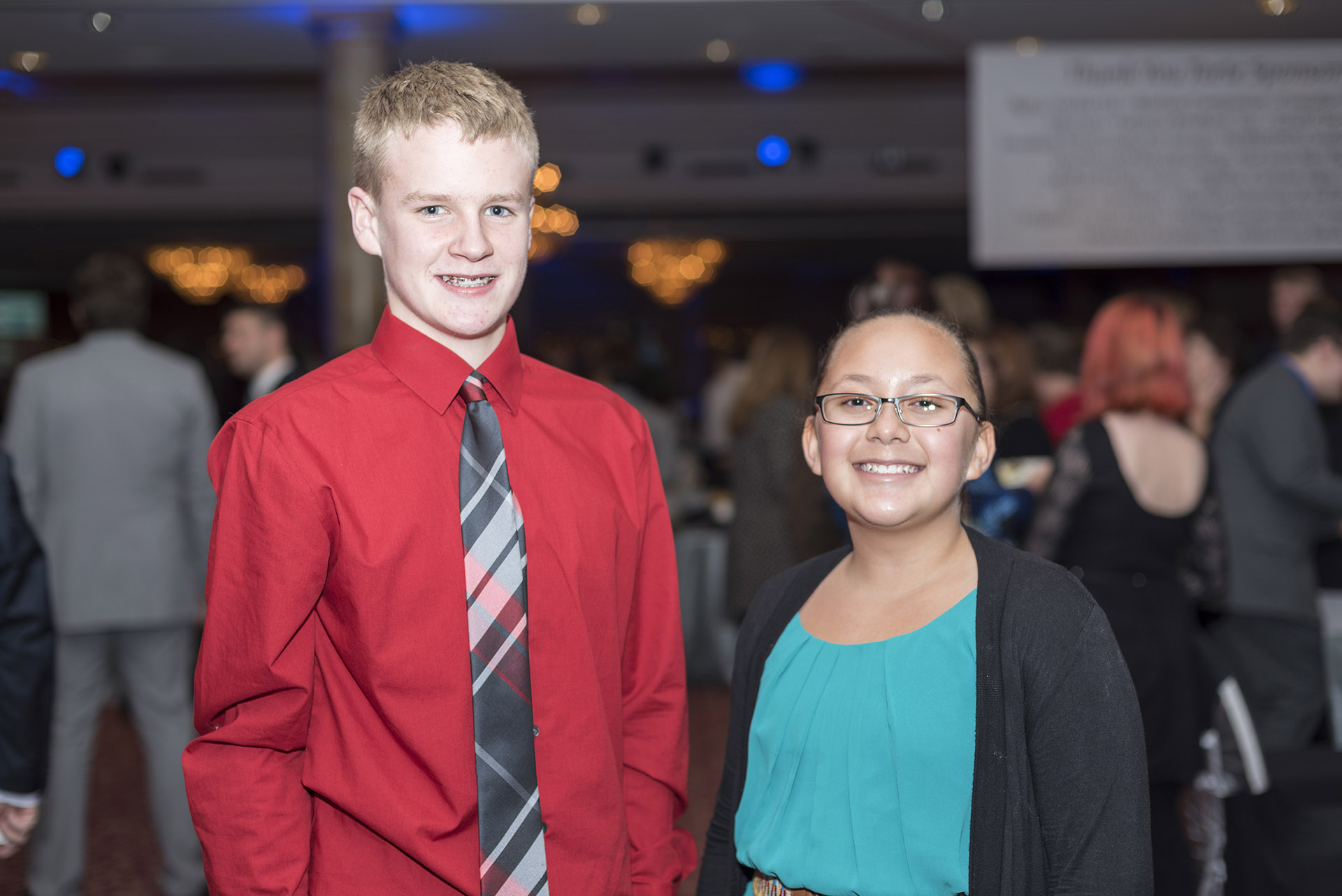 Delta College selects the top 25 Possible Dream students to receive a $2,000 scholarship each year, for two years of attendance at the College. The Delta College Foundation Board of Directors approved expanding the use of annual net profits from A Chocolate Affair to offer academic scholarships to Possible Dream students attending Delta. Since 2000, the median income of families in the Great Lakes Bay Region has decreased, so the goal of adding this new scholarship is to address the struggle that students face as they consider attending college.
Support Possible Dream Scholarships
---
STEM Explorer hits the road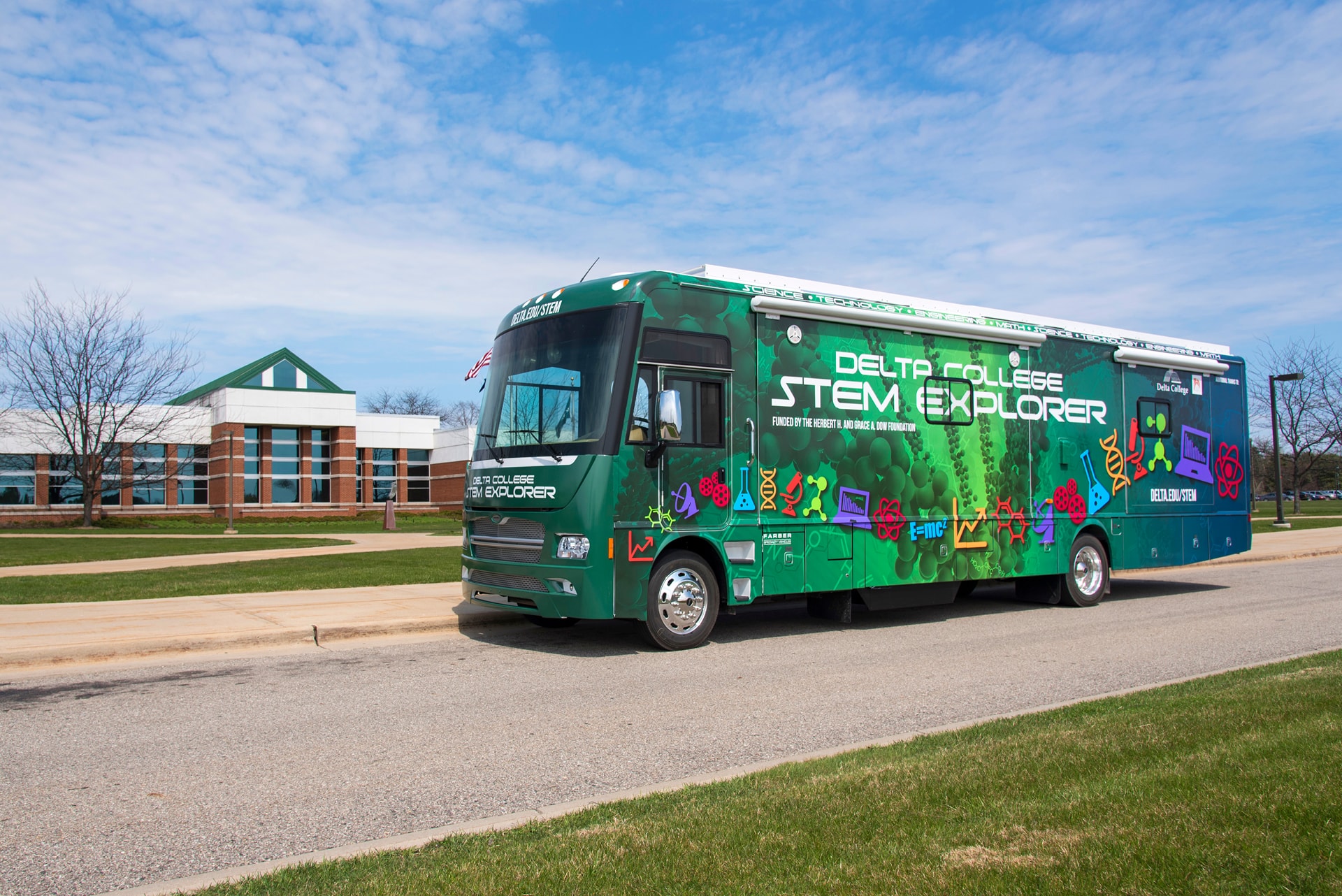 As the Delta College STEM Explorer travels throughout the Great Lakes Bay Region, it is very difficult to miss. The vibrant and colorful 38-foot customized vehicle is outfitted with state-of-the-art equipment intended to teach science, technology, engineering and mathematics (STEM) to students and residents throughout the region. It's on the road now visiting middle schools, high schools and local community events.
The vehicle was made possible by a $4 million gift from The Herbert H. and Grace A. Dow Foundation in Midland. A team of area K-12 teachers, industry experts and Delta faculty and staff work to create fun, meaningful and inspiring activities and learning modules to spark interest in STEM. Nathan Elder is the College's STEM Explorer Coordinator. "The Great Lakes Bay Region is a rich resource for STEM talent," Elder said. "It just needs to be developed. The development of that talent must start at an early age. That is why the STEM Explorer seeks to inspire middle school students in all aspects of STEM."
---
New work of art
added to sculpture walk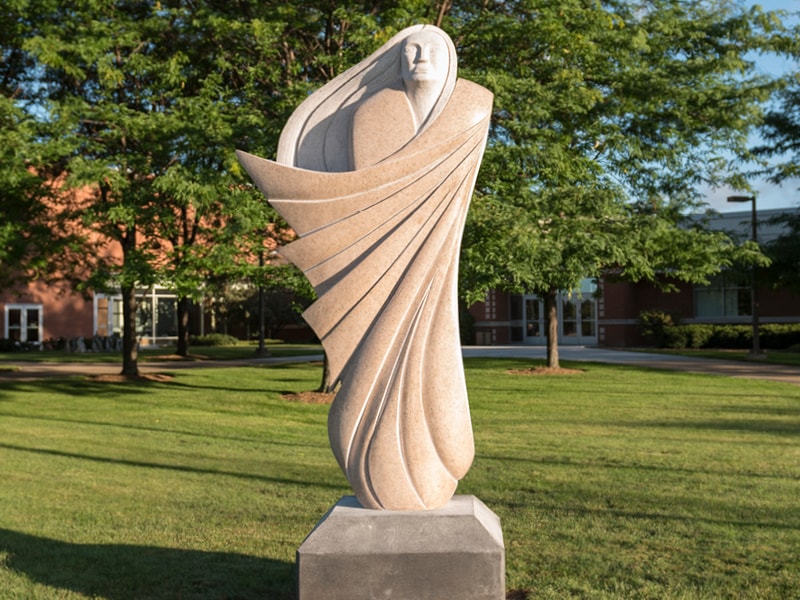 In September 2016, several pieces were dedicated on the campus as part of the Great Lakes Bay Regional Alliance's ArtWave Initiative, in partnership with the Saginaw Chippewa Indian Tribe. One of them was "Gete' Ookomisan" (Ancient Grandmother), representing an Anishinaabe woman, native to the Great Lakes Bay Region. Native American sculptor Jason Quigno, a member of the Saginaw Chippewa Indian Tribe, created the 4,000 pound work in pink granite to reflect simplicity, movement, balance and beauty. Quigno is known worldwide for his large-scale, elegant abstract eagles and strong Anishinaabe women, with deep roots in the culture, values and stories of his community.
The Delta Sculpture Walk is a free, outdoor sculpture exhibit featuring a wonderful combination of traveling exhibits and permanent works held by Delta College. The variety showcases multiple styles and media used by the artists and sculptors. All are placed within the beautifully landscaped grounds of Delta College, in the heart of Michigan's Great Lakes Bay Region. We invite the public to enjoy the Delta Sculpture Walk, which is available 365 days a year without the need for an appointment. It is our desire to encourage intellectual conversation, illuminate the creative process and provide an aesthetic environment for everyone to enjoy.
The Delta Sculpture Walk was commissioned by Delta College with the generous support of the Anderson Family of Bay City.
---
Planetarium & Learning Center
continues to serve the region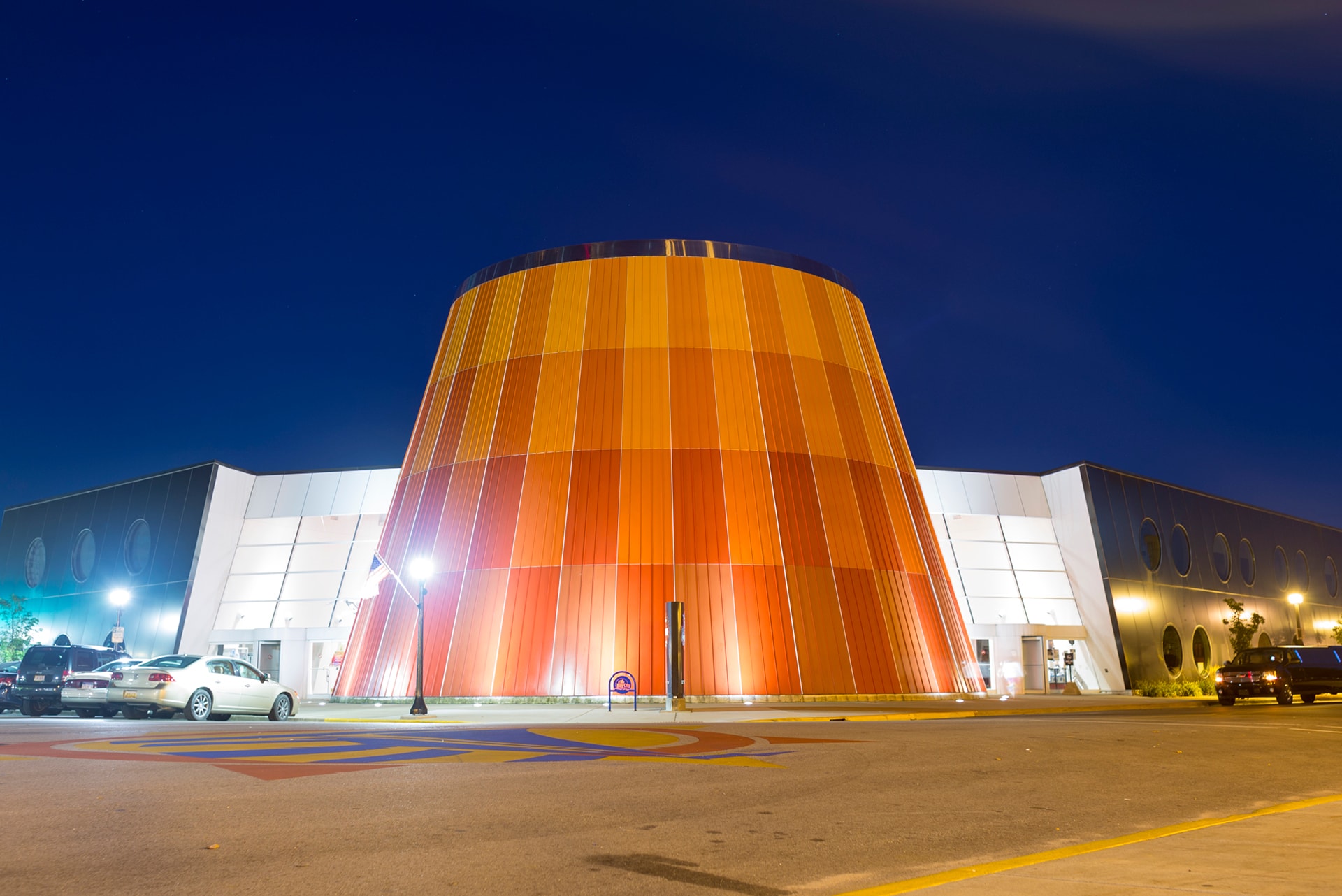 The Delta College Planetarium & Learning Center in Downtown Bay City has brought the universe to school children, Delta College students and community members since 1997. Funded by a $9 million grant from the National Aeronautics and Space Administration (NASA), it celebrated its 20th anniversary in 2017, and it is one of the most active planetariums in Michigan, offering cultural and educational programs to more than 25,000 visitors each year. Since it opened its doors, it has been visited by more than 450,000 people.
"Be A Star" Naming Opportunity

You can "Be A Star" and support Delta's state-of-the-art facility. Your donation will be dedicated to supporting the future needs of the Planetarium & Learning Center. Your financial support entitles you to have your name permanently engraved on one of our stars or a Planetarium seat. There are a total of 621 stars, located in their respective constellations, embedded in the facility's lobby. Two sizes of stars are available. Sponsorships are tax-deductible, and can immortalize you, your family members or friends.
---
Flute CHOIR FEATURES
UNIQUE PERFORMERS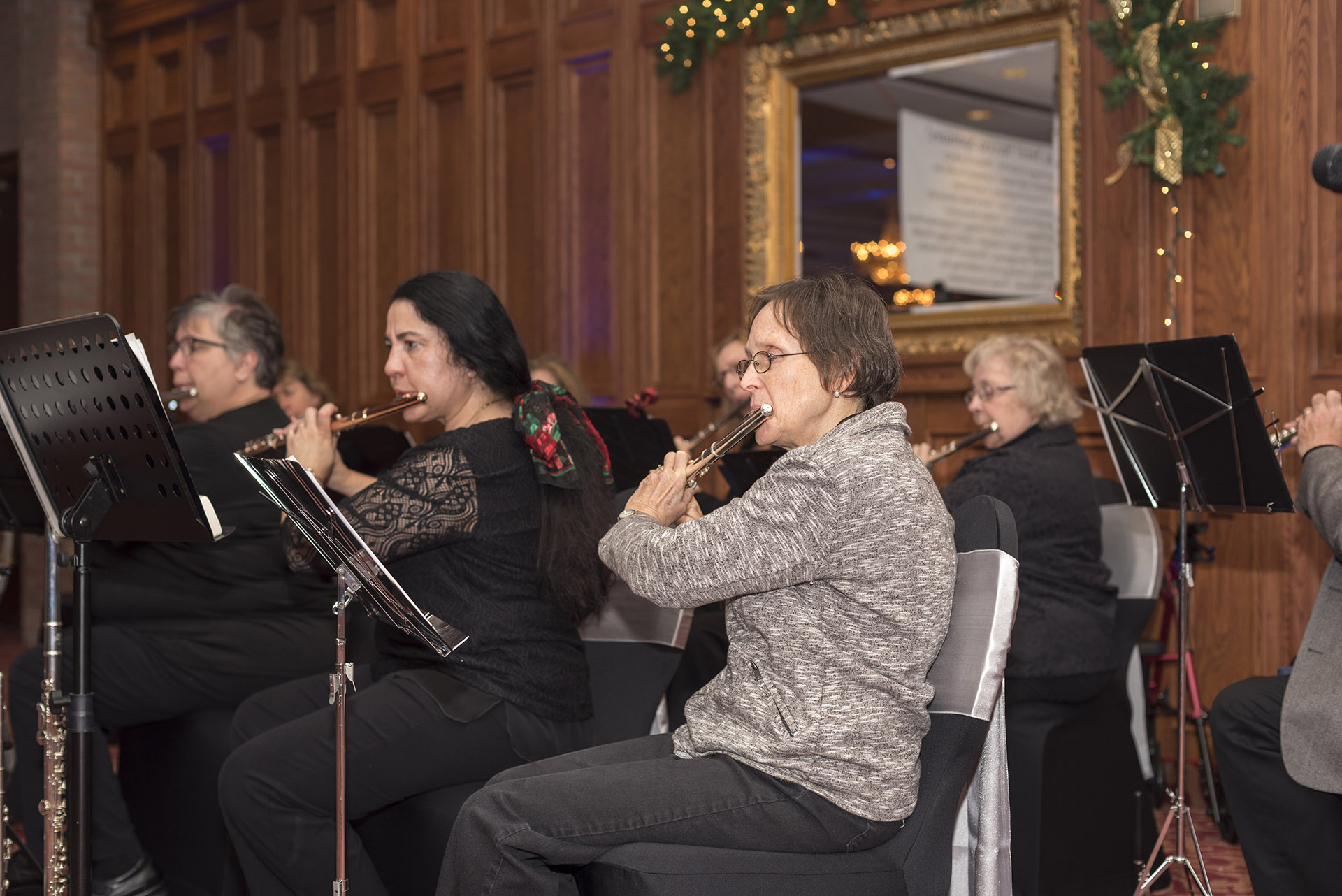 The Delta College Flute Choir was launched in 1974 under the direction of Mary Anderson of Essexville, who led the group until her retirement in 2013. Mrs. Anderson has since passed the baton to Anne Livingston of Bay City, who now directs the group's efforts as members travel across the Great Lakes Bay Region (Bay, Midland and Saginaw Counties) to entertain a wide variety of gatherings. Anne Livingston is a graduate of the University of Michigan-Flint and works as a music teacher for the Bay City Public Schools.
The Delta College Flute Choir is made up of high school to senior citizen aged musicians, presenting the complete range of flute instrumentation -- piccolo, E flat, C, alto and bass flute(s). The group – made up of about 12-14 individuals – is a performance-centered ensemble and can be seen around the community at various performance venues, including the World Friendship Shell in Bay City, churches, community events, service organizations, social engagements, youth programs and benefits. The Flute Choir has also appeared as guests of the Bay Concert Band, Midland Concert Band, Saginaw Bay Symphony Orchestra, American Guild of Organists and the Bay Arts Council.
The Delta College Flute Choir is one of the five oldest flute choirs in the United States and the oldest performing flute choir in Michigan. The group has delighted audiences everywhere with selections by Bach, Mancini, Sousa, Rodgers and Hammerstein and other composers. The Choir is available for special activities and performances. For more information or to book an engagement, contact Anne Livingston at annetheflutist@yahoo.com or 989-895-9841. You can also visit the group's Facebook page.
LEARN ABOUT THE DELTA COLLEGE FOUNDATION
---
QUALITY PUBLIC BROADCASTING
A WELL-RESPECTED SERVICE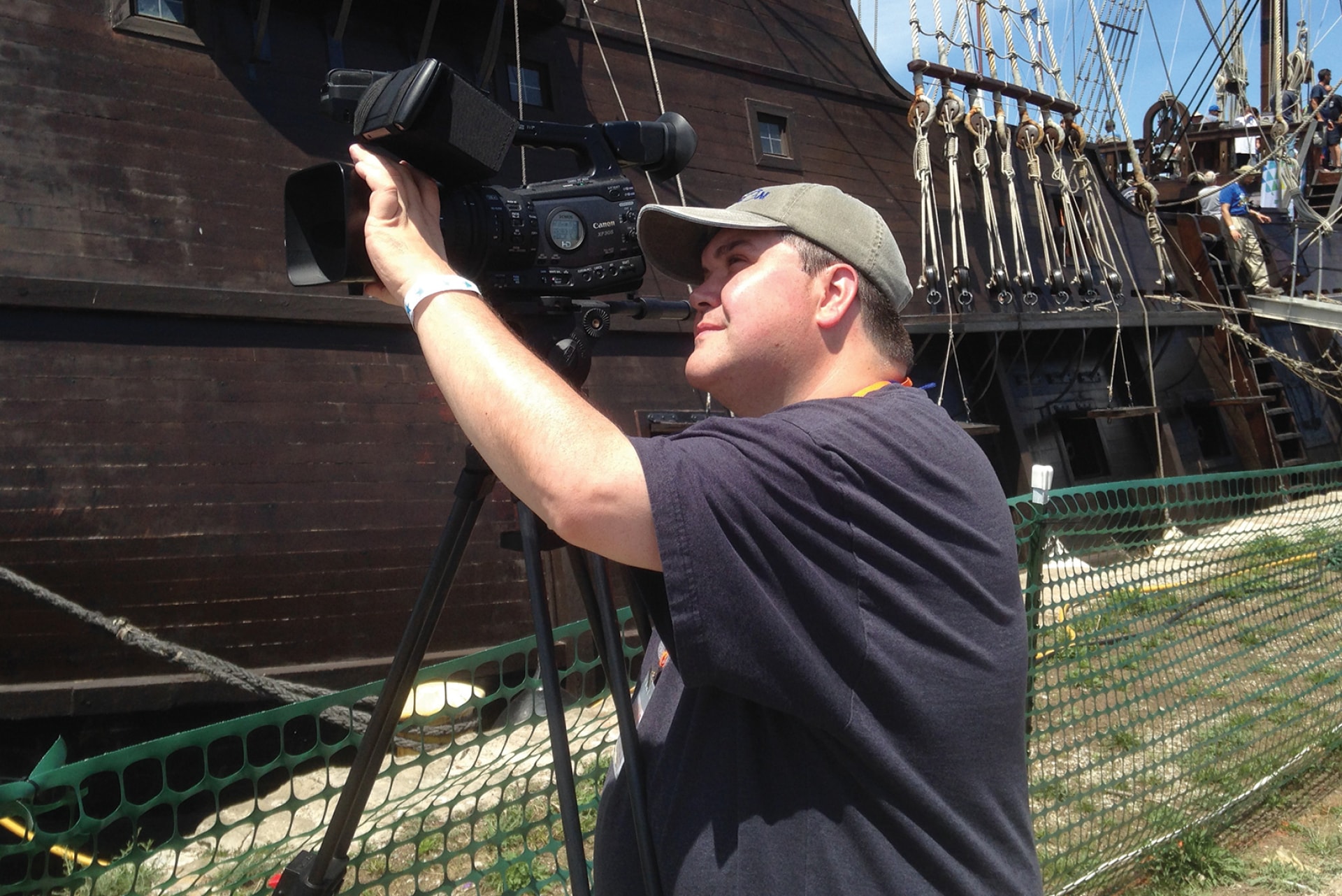 Delta College Quality Public Broadcasting - Q-TV and Q-90.1 FM - currently reaches a population of approximately 1.2 million viewers and listeners.
Q-TV broadcasts 35,000 hours a year of unique programming by creatively programming its four digital channels. These innovative digital broadcast channels are Today's PBS Channel, The Children's Channel, mHZ Worldview Channel and The Create Channel.
Q-90.1 FM offers a wide variety of locally produced programming to meet the diverse musical tastes of its broadcast community. In addition, this quality public radio service provides hours of global, national and local news and information through National Public Radio and other sources.
Q-TV and Q-90.1 FM are commercial free and an integral part of the educational mission of Delta College. Delivering programming to 99 percent of all area homes and offering free and open access to knowledge, Delta Quality Public Broadcasting educates, informs, inspires and involves.
Learn more about Delta Broadcasting