See the Secrets of Gravity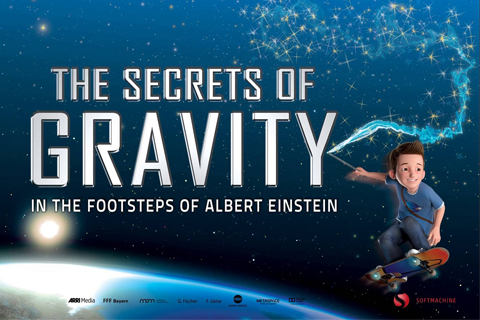 Beginning Saturday, January 20 at 2pm the Delta College Planetarium and Learning Center will debut a brand new Dome360 film called "The Secrets of Gravity: In the Footsteps of Albert Einstein."
Why do things magically fall to the ground rather than floating in the air? This is the very question that the young apprentice magician Luke asks. He wants to find out all he can about this law of nature and the mysteries of the universe. So, one night he sneaks into the Albert Einstein Museum, where he meets Alby, a small, clever but rather quirky robot who knows all about Albert Einstein and his theories. Alby takes Luke on a magical journey of discovery through time and space, during which they not only uncover the secrets of gravity but also learn much about friendship and imagination.
"We are proud to host the eastern U.S. premiere of this show, which has already won eight Fulldome Film Festival awards from all over the world," explains Mike Murray, Planetarium Manager. "The production values are phenomenal, and the story is engaging for both families and adults," Murray adds.
"The Secrets of Gravity" will play in the digital dome theater of the Delta College Planetarium on Saturdays at 2pm from January 20 through March 31, 2018. The film is best suited for ages 9 and up including families and adults. Every show includes an interactive tour of the current evening sky as recreated in the planetarium and features hot topics in astronomy and space.
Tickets go on sale at the planetarium one hour before show time. Visitors are encouraged to arrive at least 15 minutes before show time. Tickets are $7 for adults and $5 for students, children, seniors and military.
The Delta College Planetarium is located in downtown Bay City at 100 Center Ave. For more information go to www.delta.edu/planet or call 989-667-2260.