Delta Instructor Heading to Worlds Competition with Team USA
October 25, 2017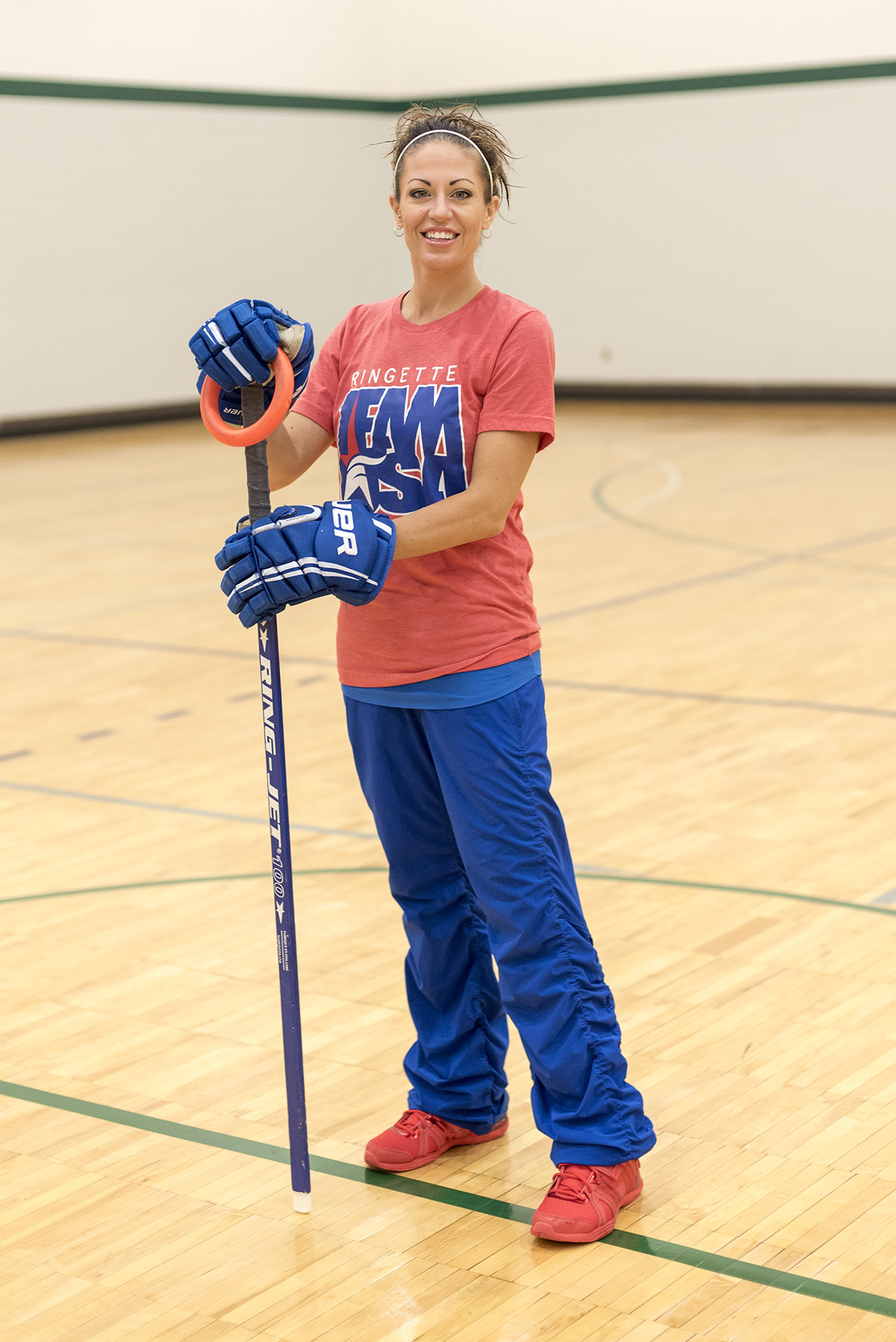 Having a lifelong love for ice hockey, Renee Hoppe, Associate Professor of Lifelong Wellness at Delta, was easily convinced to try ringette when a Canadian player joined her league and introduced her to the sport over a year ago. She now can proudly say she is a world class athlete and a member of the 2017 Team USA Ringette team.
Considered the fastest game on ice, ringette is most popular in Canada with over 30,000 registered players, however it is played worldwide and is similar to ice hockey. The primarily female sport is played on the ice with skates and sticks. The stick is straight and the object being pursued is a rubber ring, not a puck.
Hoppe, a Delta alumna and former student athlete, uses her experience on the ice to teach her students that anything is achievable – once you "choose your attitude." Her strong determination is obvious.
"Last year, I was training hard and trying out for a possible spot on the team. I was playing on three hockey leagues and playing ringette once a week, as it is hard to find designated ice times for ringette around this area. I was extremely proud that I had made it all the way to the final selection," recounts Hoppe. "I was about to play in a ringette tournament in Bay City, but that is when my kneecap was broken during a hockey game. There was a moment when I thought, 'Gosh…to make it this far only to have quit this dream.'"
Fortunately, her positive attitude and enthusiasm for the sport kept her from quitting.
"I went to Philadelphia earlier this summer for the final selection camp. Competition was fierce and the experience was unforgettable. I was speechless when a few weeks later the head coach of Team USA called and said, 'Congrats!'"
The 2017 Ringette Worlds Competition will take place at the end of November in Mississauga, Ontario, Canada. Hoppe and her teammates will play teams from Finland, Canada and Sweden.
"I am honored to have the opportunity to represent my country at this level of competition. It is also an experience mentally, physically and globally that I can share with my students as they set their own life goals."
So, does Hoppe like ringette better than hockey? "I don't know! We need to wait until Worlds come. That's such a tough question! They are both, just, awesome."