A Chocolate Affair
Join us for A Chocolate Affair, one of the top fundraising events of the year in the Great Lakes Bay Region. You can enjoy live music, great food and drinks, amazing chocolate desserts and an unforgettable evening with friends and colleagues -- all while supporting promising young students.
A Chocolate Affair
Since 1991, the Possible Dream Program has been funded through the generosity of community supporters. The largest method of raising the dollars needed has been through a very special annual event called A Chocolate Affair.
We hope you will join us for the 2017 event!
Thursday, November 2, 2017
HORIZONS Conference Center, Saginaw
Patron V.I.P. Tickets
$125 per person (6-9:30pm)
Includes premium menu selection from 6-7pm and an exclusive martini bar.
General Admission Tickets
$65 per person (7-9:30pm)
Sponsor A Chocolate Affair
Purchase tickets or become a sponsor. Dollars raised through this annual event are used to support Delta College's Possible Dream Program. We'd be happy to send you further information. Contact Mary Harding at 989-686-9226 or at maryharding@delta.edu.
---
Possible Dream Program
In 1991, Delta College established the Possible Dream Program. Its mission is to make the "dream" of college a reality for bright but economically disadvantaged students in the Great Lakes Bay Region (Bay, Midland and Saginaw Counties). If we can help these students reach college, they will be able to fulfill other dreams and goals.
The Possible Dream Program began with 45 students and has since expanded to include up to 100 new students who enter the program each year. Since inception, the program has helped more than 2,000 students!
Learn More About the Possible Dream Program
---
Possible Dream success story

Dr. Doug Nassif is a Possible Dream success story. He graduated from the program in 2000. He's now a Pediatric Emergency Medicine Physician at St. Mary's Hospital in Richmond, Virginia.

"The Possible Dream Program really exposed me to a lot of things," Doug said. "I wanted to be a doctor since I was five years old, but attending all the classes really gave me the skills and confidence that convinced me I could achieve my dream."

Doug has come back to the Great Lakes Bay Region to attend A Chocolate Affair on several occasions. Shown in the photo is, left to right, Dr. Doug Nassif, MD, FAAP and Kimberly Houston, former Delta College Board of Trustees Member, at the 2016 event.
2017 Sponsors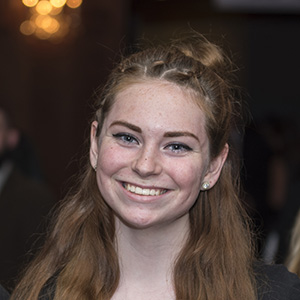 "The Possible Dream program has helped shape me into who I am today. Being able to learn and grow with new friends changed my perspective on education."
Ali Brcik
Current Possible Dream student
St. Charles High School Senior